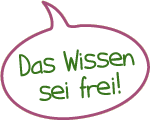 Knowledge is free!
Research OpenHomeopath
ist a project of
Verein zur Förderung der Naturheilkundlichen Medizin e.V.
Waldemarstr. 36
10999 Berlin, Germany
We are a non-profit organization for the advancement of naturopathic medicine with more than 20 years experience.
Project coordination: Thomas Bochmann
Email:
openhomeo@gmail.com
The software used for the project "OpenHomeopath" was developed by Henri Schumacher.
Info
Disclaimer
For the accuracy of information on medicines, sources and authors, we assume no liability.
For the data, stored by the users, the users are responsible.
Research OpenHomeopath
is intended for study purposes and not for self-treatment. None of the statements on these pages can or should substitute for medical advice. Please contact the therapist, homeopath or the doctor of your trust.
Welcome!
Research OpenHomeopath is a non-profit project to collect and disseminate homeopathic knowledge. This website aims to help you collect and evaluate information about remedies. Together we can create a living repertory for homeopathy. We work together with Henri Schumacher, who has developed since the beginning of 2007 the free software OpenHomeopath that is integrated into "Research OpenHomeopath".
Important! New!!!
Kents repertory are now (01/30/2012) available in German (thanks to the Bergische Academy). To use it you have to login and activate the Premium-Functions. You can then adjust your preferred symptom-language.
Functions
Study Remedies
Remedies A-Z
Rubrics, Systematic, Taxonomy, Groups, Links ...
Repertorization
We have in our database, the repertories of Kent, Bogner, Boenninghausen, Repertorium publicum from Vladimir Polony, an acute-repertory of BZ-homeopathy in German and some more. You can repertorize with this data.
If you're logged in, you can build your own repertory from different sources together and save your repertorizing.
Repertorization with books
If you want to use a printed repertory, you can enter the rubrics and their remedies through the Express tool in data maintenance. Then these rubrics can be evaluated in the repertory.
Read the instructions: Enter rubrics from books with the Express Tool.